Kata Beach, Phuket, Thailand
The 15th Asian Internet Engineering Conference (AINTEC) provides an international technical forum for experts from industry and academia.
Read More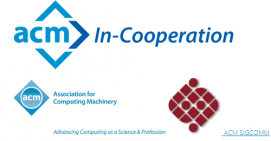 NEWS UPDATE
TakNet a project of intERLab has been blogged in Rising...

ICT and DRR Gateway (http://drrgateway.net/) provided by the Information and...

Prof. Kanchana Kanchanasut give Keynote Speech on "Next...

The Director of intERLab, Dr. Mongkol Ekpanyapong, receives the Best...

Beijing (July 11, 2017). Prof. Kanchana Kanchanasut, an Internet Hall of...

Mr. Dibya khatiwada presented DUMBO deployment in the aftermath of 2015...

Dr. Mongkol Ekpanyapong received the AIT's 2016 Researcher Award in...

Continue reading by following link below https://www.internetsociety.org/news/kanchana-kanchanasut-honored-jonathan-b-postel-service-award

Follow the program https://sites.google.com/site/apsigasia/program
SOME OF OUR WORKS
Research Showcase
Upcoming Activitiy
BGP Peering Workshop
This is a technical workshop, made up of lecture and hands-on lab work to teach the IS-IS and BGP skills required for the configuration and operation of large scale networks that make up the Internet. 9-11 May 2019
AIT'S INTERLAB PLAN
ABOUT INTERLAB
Our Courses
Trainings & Events
Date :   8-9  May 2019 Time :  9:00-17:30 Course Fee : Standard: THB 20,000 Early Bird: THB...